Distributed Denial of Service (DDoS) attacks: the big threat in the war on downtime
The army has been equipped for battle as the commander scopes out his target. Primed for attack, the troops include ... your mom? The green grocer across town?? A playwright in London??? A veterinarian from Chicago????
The commander is a 15-year-old student from Baltimore with a wallet fatter than most of his high school classmates. With the push of a button, he launches an attack that within seconds will start to cause thousands of casualties.
What's going on here?
Click here to read the full article
Better than an upgrade: a server load balancer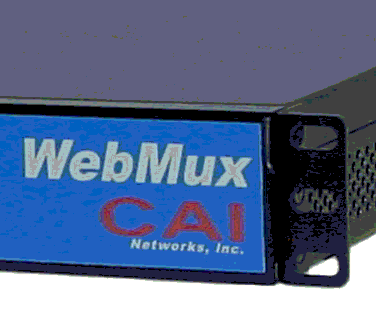 Is your web server running out of steam? Can't keep up with the traffic? SSL putting on an additional strain? Will it drop to its knees if traffic surges? Will it crash under the weight of an attack?
Instead of upgrading your web server or replacing it wth a bigger one, why not take a more sensible approach and grow horizontally rather than vertically? Adding an additional server and using a server load balancer to automatically have them share the work not only gives you unlimited scalability (since you can add more servers whenever you want) but also provides fault tolerance: in case any server fails, the other(s) can take up the work.
Click here for information about CAI Networks' WebMux product family
WebMux validated Oracle AS 10g compatible

WebMux has survived the rigors of Oracle validation testing for Oracle Application Server 10g and came through with flying colors. Oracle has recently validated WebMux (rev. 8.2) for compatibility with Oracle AS.
Oracle's vertified testing found WebMux to work acceptably with Oracle AS 10g (9.0.4, 10.1.2) Products, OracleAS Protal, OracleAS Forms, OracleAS Reports, OracleAS Portal, Oracle AS Forms, Oracle AS Reports, OracleAS Wireless, OracleAS Web Cache, Oracle HTTP server, OracleAS Discoverer, and OracleAS Single Sign-On with and without SSL, as well as supporting the Oracle 10g R3 and Oracle AS 10g SOA topologies.
Click here to find out more about Oracle's validation of WebMux
The car is free ... but gas costs $100 per gallon

In contemplating the purchase of a server load balancer - or just about any product - more than the sticker price needs to be considered. More important than the price is the cost of ownership.


Some of our competitors offer a low-priced entry level product that is stripped of features that an average user would need, and then charges to add those in. Or add user license fees with annual renewal fees to the product cost.

At CAI Networks, we bundle not only all features into our products but we bundle in the industry's best warranty and support:
e
Every CAI Networks appliance carries our unmatched "3+3 Guarantee", which provides a three-year warranty and three years of technical support.

So as with most products, with server load balancers it pays to look beyond the price to see the true cost.
Click here for details of CAI Networks' exclusive "3+3 Guarantee"
Happy Birthday to Us: CAI Networks turns 10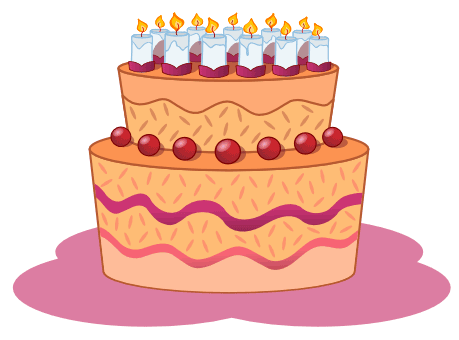 CAI Networks is proud to announce our ten year anniversary. Since 1997, we have been developing networking products for the commercial marketplace, always with mission of quality and functionality at an affordable price.

We'd like to thank all our customers and partners for helping us make it ten great years as we look forward to the next ten and beyond.

Current Releases
DnsMux: 3.1.0
WebMux: 8.3.00
WebSpray: 3.35

CAI Networks Contacts

CAI Networks, Inc.
1715 E. Wilshire Ave.,
Suite 719
Santa Ana, CA 92705
www.cainetworks.com
SALES
:

PARTNERS
:

MARKETING
:
TECHNICAL SUPPORT
:
About CAI Networks
Founded in 1997, CAI Networks specializes in Internet appliances and Internet server reliability solutions and is a leading provider of IP load balancers. CAI Networks' products are installed world-wide by businesses, government agencies, ISPs, ASPs, SaaS providers, and others to maintain the reliability and availability and enhance the performance of web sites, portals, and web-based applications.

CAI Networks customers include The U.S. Navy, U.S. Dept. of Commerce, Electronic Clearing House, CNN.com, Microsoft, Sony, Siemens, General Dynamics, Sprint, Verizon, Georgia Tech Research Institute, and the State of Texas.

CAI Networks' WebMux server load balancer product is certified and used by Microsoft and has been validated by Oracle for compatibility with Oracle AS.

At CAI Networks, we believe our success is after our customers' success. We design and manufacture our products based on our simply principle: easy to use and deploy, long lasting reliability, and reasonably priced.